The College of Horticulture, Rajendranagar is one of the two constituent colleges established in 2007 and came under the purview of Sri Konda Laxman Telangana State Horticultural University in 2014.
Location
The College of Horticulture, Rajendranagar is located in Hyderabad, Capital of Telanagana state and in the hub of Agricultural Research institutes such as PJTSAU, PVNRSVU, IIOR, NBPGR, IIMR, IIRR, NAARM, MANAGE, NIRD, NIPHM WALAMTARI etc. Rajendranagar is about 18 km from Rajiv Gandhi International Airport, Shamshabad, Hyderabad; 19 km from Kacheguda Railway Station and 24 km from Secunderabad Railway station. It falls under arid sub-tropical climatic zone and experiences hot dry summers and mild winters with an average rainfall of 800 mm at an altitude of 542.3 m above mean sea level on 17.90°N latitude and 78.23°E longitude.
Education
This college offers a four years B.Sc. (Hons.) Horticulture, M.Sc. (Horticulture) and Ph.D. (Horticulture) degree programme respectively. Students of undergraduate programme are admitted on the basis of Rule of Reservation and ranks obtained by the candidates in Telangana State common entrance based EAMCET conducted by the Telangana State Council for Higher Education and HORTICET conducted by the University with an intake of 100 students per year. Post graduate studies M.Sc. & Ph.D are offered in 4 major disciplines, viz, Vegetable Science, Fruit Science, Floriculture and Landscaping Architecture and Plantations, Spices, Medicinal and Aromatic Crops. The college campus is spread across a vast area of 203 acres with well developed instructional farms, green houses, poly houses, shade nets and play grounds.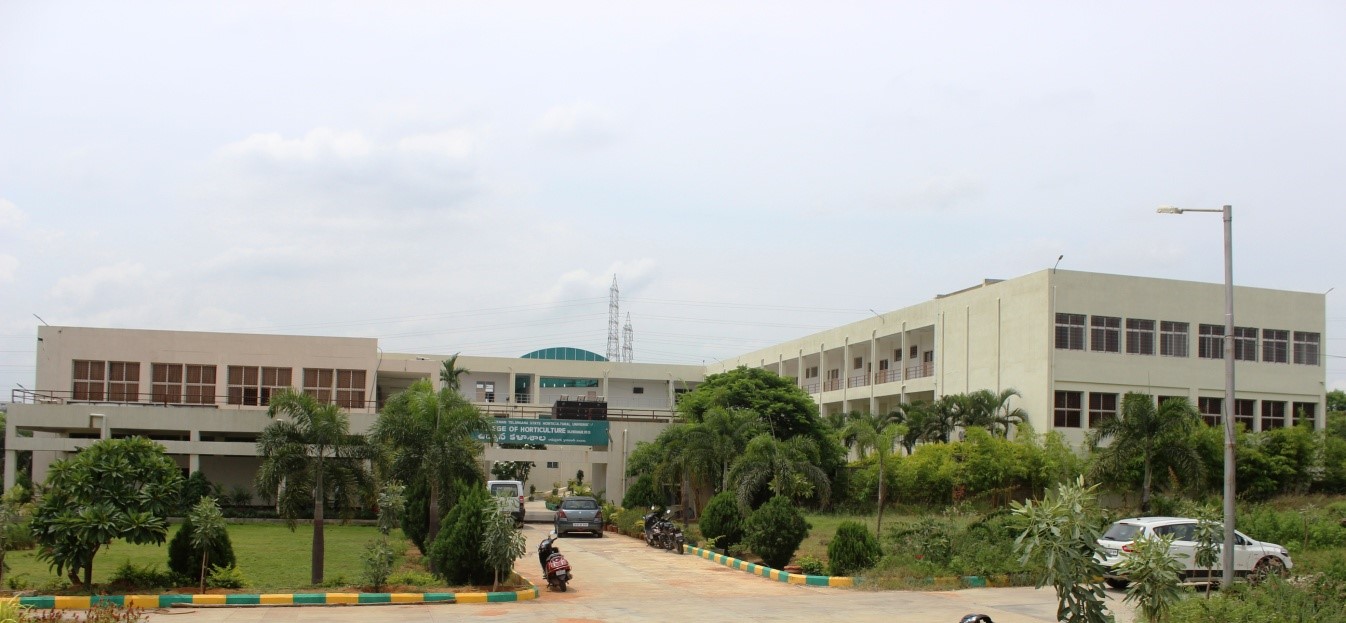 College of Horticulture, Rajendranagar, Hyderabad-30

Aerial view of College of Horticulture, Rajendranagar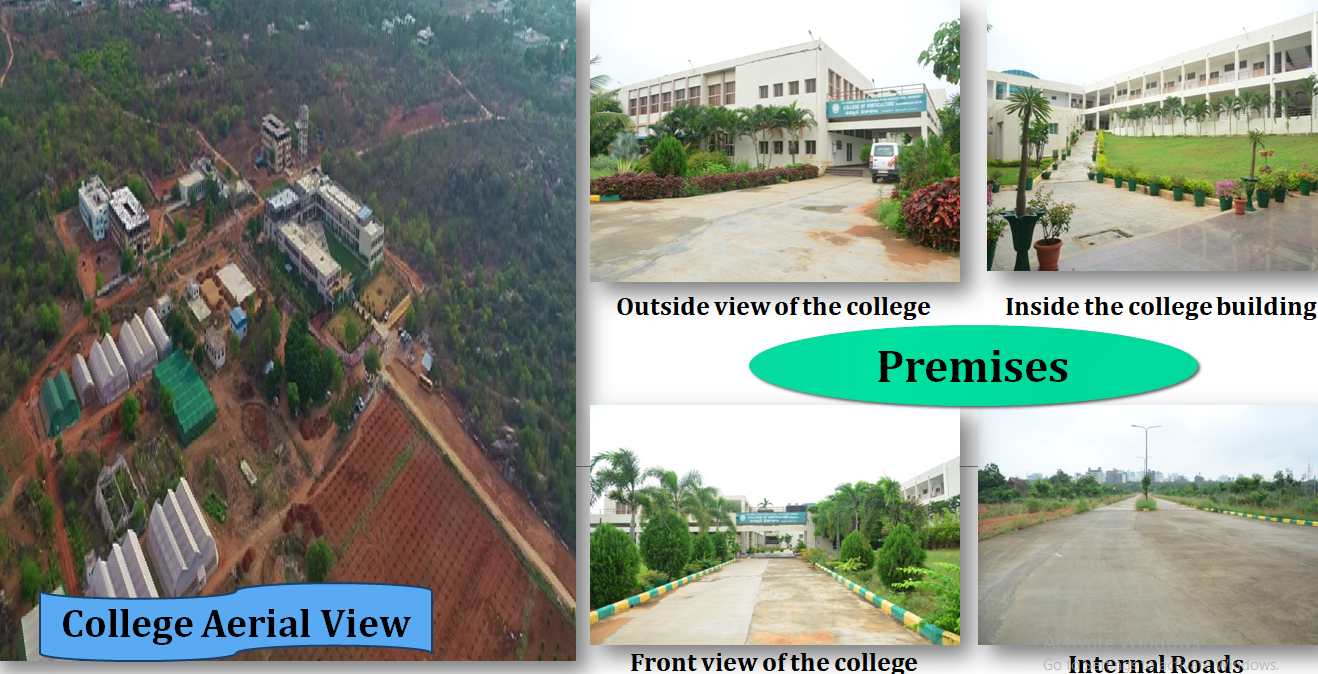 Aerial view of College of Horticulture, Rajendranagar
STAFF DETAILS
S.No.

Name

Designation

Contact Details

e-mail ID

Photo

1.

Dr.A. Girwani

Associate Dean

9440049686

2.

Dr G Jyothi

Asst. Professor

7993613179

3.

Ms. T. Navya Swetha

Asst. Professor

9908062527

4.

Dr. D. Naga Harshitha

Asst. Professor

9963076283

9160222485

5.

Smt. K. Nirosha

Asst. Professor

9121551576

6.

Smt. Chitla NR Santhoshini

Asst. Professor

9491209636

7.

Dr. Jenny Kapngaihlian

Asst. Professor

8727926337

8.

Smt. A.Mamatha

Asst. Professor

7899634576

9.

Dr. M.Sreenivas

Asst. Professor

8985721365

10.

Er B.Ashwin Kumar

Asst. Professor

9581774232